End the feast or famine cycle and take control of your business. Instead of hoping work crops up or waiting for your clients to get in touch, introduce yourself to your dream clients and wow them into working with you.


It was the same story over and over. 
I kept telling myself it would be different next month but always fell back into the same trap, taking on too much work to satisfy the voices in my head: "
They might not come back if you say no again
", they whispered. "
You might not have much work next month so just take what's offered now
". 
I'd run myself into the ground, cramming my limited time with translation projects to please my clients and make my income goals. All the while frustrated that I'd overloaded myself yet again, settled for less than ideal projects, and left myself with no time to find better clients. 


The dream
The clients I dreamed of were going to pay better rates, give me longer deadlines, and were generally lovely people with interesting projects. Crucially, working with them would mean I could work less for more money. 
When I had time, I dabbled in online and offline marketing. I attended trade shows, industry conferences, spoke to my clients, joined mastermind groups, took courses. 
My dabbling screeched to a halt when I realised my dream clients were never going to come to me. They didn't know specialist translators existed, or where to find them. Most of the time they found a local translation agency and had to make do with translations that just weren't good enough. 
When I talked to my best direct clients, they told me they'd had problems finding the right people and asked me for recommendations when they needed different language pairs or extra support. And when I recalled how I started working with them, usually it had been me who had contacted them. 
Before that, they hadn't even known I existed. 


Enter direct marketing
By combining physical post with sales letters and fun little extras, sending emails and speaking to some of these potential clients in person, I created a marketing approach to let my dream clients know that specialist translators for their industry do exist. 
After discovering Chet Holmes' proven Dream 100 concept, I adapted it for my own purposes, time and budget, and created my own version for a small, targeted list of 25 potential clients. And then I ran two smaller campaigns. Each campaign has resulted in new clients. And the translators I've guided through the same process are also getting great results.


Want to join me?  
From my two most recent direct marketing campaigns I've made detailed notes and have created a course to answer all your questions and guide you through the process. I've already made the mistakes, so you don't have to. 
Discover how to run a successful direct marketing campaign that you'll be able to implement time and again to gain new clients. You'll get all the details and support you need as you run the campaign over 12 weeks, starting from September. Everything you learn you'll put into action straight away so you can see for yourself what works and what you can adapt.


This course is ideal for you if:
> You have one or two direct clients already and want more of the right kind: that's a great place to start because you know what you want
> You don't have oodles of time to figure out everything by yourself – you can follow my campaign and I'll show you how to adapt what I do
> You like sounding out your ideas with colleagues and those who have achieved the results you want rather than second-guessing yourself every step of the way
> You like the idea of a marketing campaign but want more details and like a structure to follow. I've got the structure and extra resources ready to save you time
> You've already got a list of potential clients (take a look at my mini-course if you haven't) but haven't done anything with it yet
Let's get you talking to your dream clients.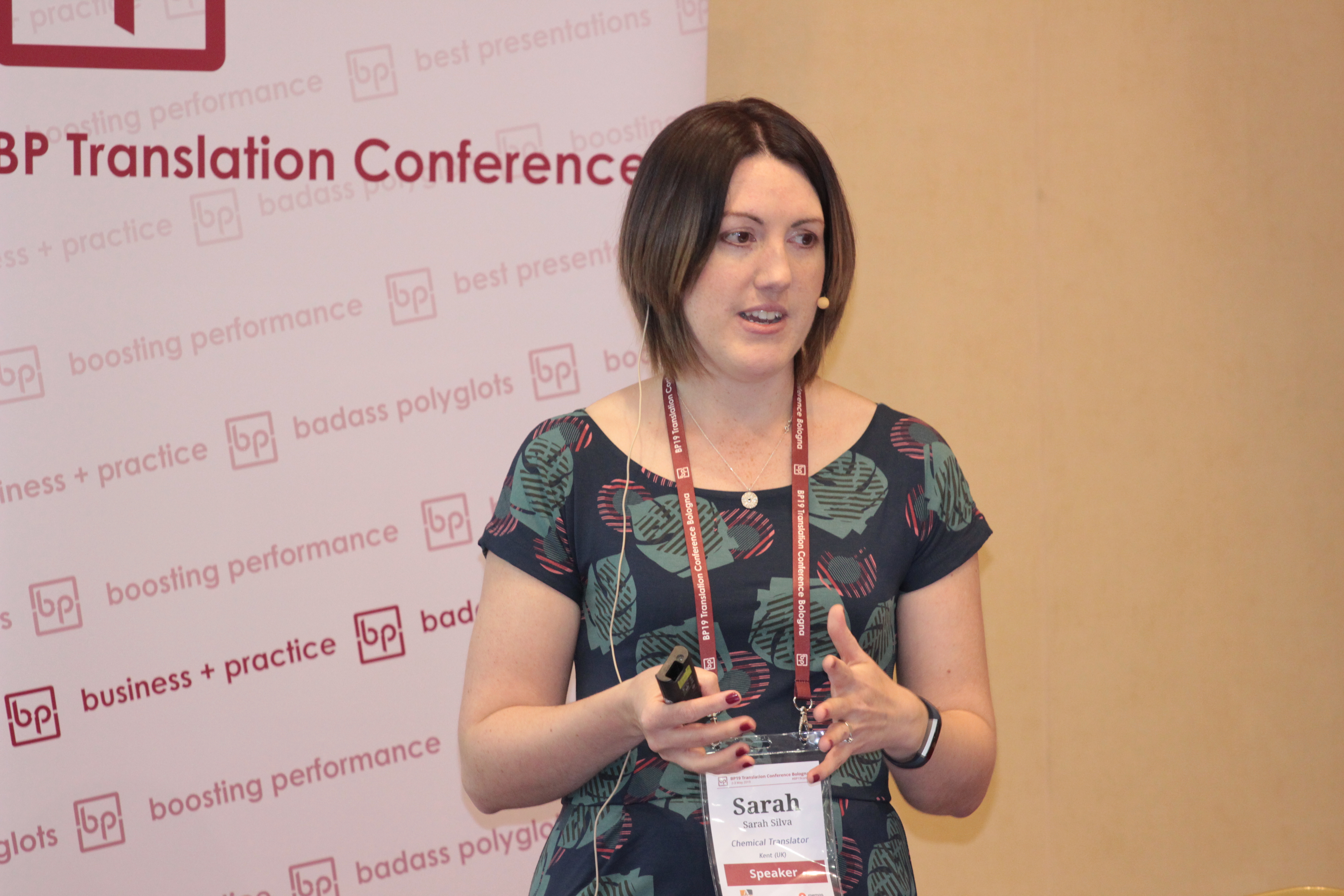 Hi, I'm Sarah Silva,
German to English chemical translator of over 12 years, author, and direct marketing enthusiast. My mission is to help you market yourself to the right kind of clients. I'll give you the structure, share my marketing materials and provide support and guidance at every stage. You just need to bring yourself, a large helping of enthusiasm and a determination to take action. Can't wait to market with you!
I know you could run a direct marketing campaign yourself. I also know that I had a ton of questions before running my first campaign. I researched a lot, spoke to experts, read a pile of books and trialled different approaches.
Total overkill perhaps, but this idea had been swirling around my head for over a year before I actually got started. So when I did start I put unnecessary pressure on myself to do everything perfectly. Because these were people I wanted to work with and I worried I was going to mess it all up and blow my one big chance.
I'll let you into a secret. It's not a one-time, pressure-filled opportunity to impress your ideal clients. You get to talk to them multiple times, in different ways. Forget pushy sales tactics, you'll be offering helpful information and focusing on your contacts, they'll be happy, even excited, to hear from you.


What's Included:
->
Step-by-step guide
with relevant tasks for each stage of the campaign. You'll know what to do, when, and have all the information you need to get started and start talking to your dream clients
-> A
suggested schedule
that I'll be following so you can market alongside me at the same time, while helping your current clients with their translations. You'll need to allocate more time at the start and then a manageable amount while you maintain your current income. 
->
Insights into my results and responses.
I'll show you my sales letters, offers and packages for inspiration as well as the results and responses to each one. 
->
Samples of marketing
that I'll break down to show you what works and what could be improved. If you're feeling brave, send your marketing for me to review in the group. I'll be kind but I want you to get amazing results so you'll also get tips for improvement. 
-> A
discussion group
in Slack where I'll post extra resources, you can share ideas, ask for help and support – and celebrate each other's successes. 
->
12 weeks of guidance, help and support
. You won't get bombarded with information and then left to fend for yourself because questions and challenges usually crop up once you get stuck in. 
->
4 x Q&A calls
where you can ask any questions and discuss marketing strategy as you implement your campaign and get responses.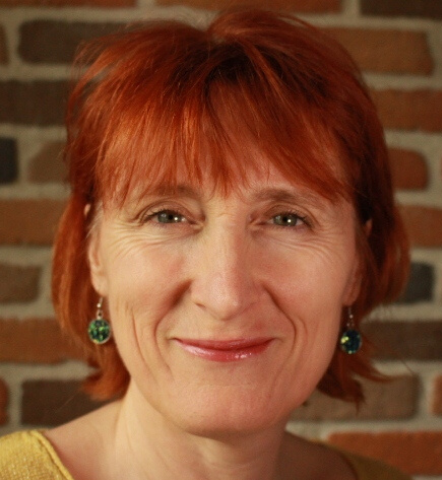 New Clients... Tick!
Patricia Sorin, English to French translator
I started sending some warm e-mails some months ago, but I didn't know how to go further. We now have a real plan with structured steps. It helps a lot!
I just received a request to quote a potential project of 40 PDF pages coming in mid-February...
Unbelievable! I was just hoping for a little answer, even a negative one and I have to quote a big project.
One week later: I have just received another positive answer from an NGO. They asked me to translate a 1500 words blog post for Tuesday.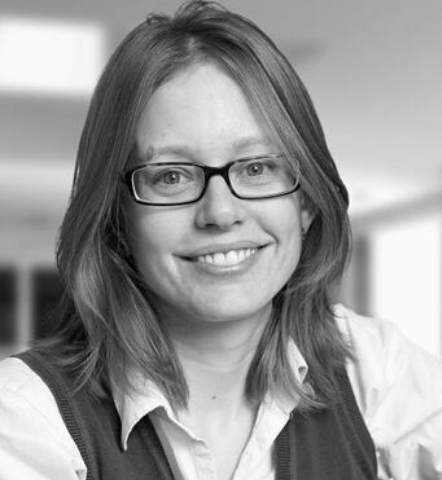 Puts Theory into Practice
Emma Surridge, German to English technical translator
I've done quite a few courses on marketing to new clients for translators in the last few years (I've wanted to branch out to direct clients for a while now but have always been too lazy/comfortable/nervous to do so).
This is the first course I've done where I've actually put theory into practice and I feel like I've made real progress - regardless of whether this round yields new clients, I feel like I've taken an important step and will be able to continue down this route in future.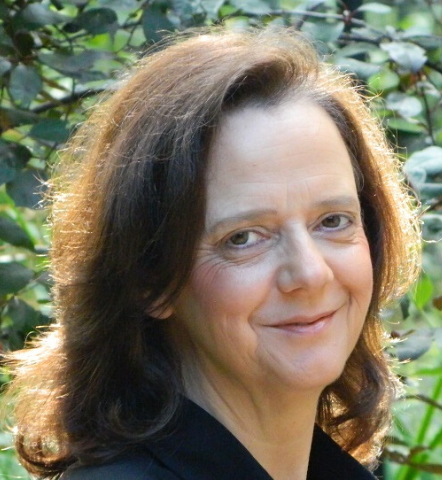 Highly Recommended
Heike Holthaus, Specialist Patent Translator EN<>DE, Michigan
I am currently working on this course with Sarah and can highly recommend it. Sarah is always there with helpful advice and great ideas. Her enthusiasm is contagious and motivating.
The group setting is fantastic as we share our successes (and failures :)) and learn from each other.
It's way more fun to run your own campaign with the support of like-minded individuals and someone who has been there, done it and can stop you making the same mistakes she did. (One of my ideas bombed and I'll explain why it didn't work for me but could work for you.) 
In a small group we can brainstorm ideas, celebrate successes and offer support and suggestions for when things get tough. Plus, with a step-by-step guide and relevant tasks for each stage of the campaign, all the hard thinking has been done for you. Follow the steps, ask questions and then get on with the fun stuff like coming up with ways to surprise and delight your dream clients (you'll get ideas from me too) and what celebratory tipple you'll have to toast your first win.
You've got questions:
• I'd love to but I don't have the time
We all choose what we spend our time on and our priority is usually on helping our current clients. There's a mix of busy and quieter weeks so you've got time to catch up and get the results you need if you or your family get sick, you accept one too many translation projects or your partner surprises you with an exotic getaway (we can dream, right?). You also have access to the materials after the course has ended.
• Why 12 weeks? That's quite a commitment.
It is and it isn't. Here's my reasoning: there's a certain amount of preparation work to launch a successful marketing campaign. And then once you send it out to your dream clients, they'll take time to respond. You'll follow up because people are busy and often need a nudge and prepare the next stage. 
I don't want to bombard you with information in a super-intensive couple of weeks and then leave you on your own when you have questions and the real work starts. It's a commitment but you won't need to spend every waking moment on it either. The first few weeks are busier as we lay the groundwork, create our sales letters and prepare our packages. Then it becomes more about follow up, handling different responses, positioning, consistency, and ways to keep in touch without being pushy.
• I only work with translation agencies, will this still be useful?
It depends. Do you want to work with direct clients? You'll get the most out of this course if you're ready to work with direct clients, which is not everyone's choice.
• I don't have a specialism/niche like you, how do I differentiate myself? Will this still work?
There's a reason your clients work with you and not someone else. It might not be a clearly defined specialism like The Chemical Translator but you'll have a specific interest or experience that you can highlight. I can help you figure this out. Rest assured, direct marketing can work for everyone and by targeting your campaign, we'll improve your success rate.
•
I'm not sure this will work for my type of clients/industry/target country.
This approach works for all markets and industries, from dentists to garden landscapers to copywriters and now translators 😉. It's just a question of adapting it to fit you and your prospective clients.
•
I've tried sending direct mail/postcards before and didn't get any response.
I have too but I wasn't approaching these potential clients in the right way and I didn't follow up because I worried about appearing pushy and putting people off. Now I know how to follow up effectively and massively increase the number of responses. That's what you'll be doing during the course too.
•
When will I start seeing results?
It could be as soon as month one if you're eager and ready to take action. However, you should be aware that a direct marketing campaign is a long-term strategy. Many of your new contacts won't have translation projects ready and waiting when you first contact them. But when they do, you'll be the first person they think of because you'll be keeping in touch.
• What's the format of the course?
A mix of written documents and video for the content, laying out your next steps and tasks, a group discussion forum (Slack) and Zoom for the monthly Q&A calls, which will be recorded if you can't attend live.
What you can expect in detail:
Weeks 1-3 cover getting to grips with your potential clients so you know what their key issues are and how you can help.
* We break down the components of your first piece of marketing and ensure your first impression is memorable, well received and sets you up for success.
* Learn copywriting 101 for sales letters – this section has also helped students with their web copy and in translation work, which is a nice side benefit.
* Get inspiration for your marketing copy, decide on your irresistible offer and be ready to dazzle your dream translation clients.
First Q&A call to answer your burning questions and get you unstuck. We have a Slack discussion group for anything that crops up before and after our call


Weeks 4-6:
* We lovingly package up our marketing and send it! Yes, it's going out to real people. But there's no sitting back and waiting nervously to hear from your contacts – this course is about taking action.
* You'll want to know how to handle different responses confidently and how best to follow up. And that's what we cover in detail. After all, your ideal clients are so busy, they often forget to call so a little nudge to remind them is appreciated – if it's done in the right way.
* We'll follow our schedules and set up the next point of contact.
Q&A call, resources and celebrating. You're now in the middle of a marketing campaign and potentially working with new clients if someone has already snapped your hand off in delight!


Weeks 7-9: Continuing the campaign.
* We cover more on responses and follow up again to make sure your contacts don't miss out on your offer.
* Let's discuss alternative offers. You might have discovered your potential clients want something slightly different and they aren't aware you can help. A multi-step marketing campaign helps you gradually share different aspects of your service with your contacts and to adapt your marketing to their needs based on what you find out along the way.
* Q&A call. The more you take action, the more questions and situations arise so from now on the course features you more heavily. Besides the content already prepared (a mix of written and video content since you ask), I'll share any extra resources to help with your specific case.


Weeks 10-12: Next steps
* Keeping in touch and continuing your campaign in the long term.
Not everyone has a suitable translation project ready to give you when you contact them. When they do have a text for you, they might struggle to find your details unless you're in regular contact with them. Don't worry, I have you covered with inspiration and examples galore.
* We discuss your next steps, analyse your campaign, your results (and mine) and how to build on those. Some people like to plan their next campaign already now they've got some initial experience in the bag and so many potential clients to contact.
* And, of course, another Q&A call.
Plus, you'll see my marketing campaigns – past and present – in detail, I've got some great resources to share and unlimited ideas to throw your way.


• When can I get started?
Get notified when the next course opens by joining the waiting list below. In the meantime, have you completed the Find Your Ideal Clients mini-course to get your list of potential clients ready?


Guarantee
I can't guarantee you staggering results, ten new clients or a sudden peak in income that'll buy you a beachside holiday home in Hawaii. That's down to how much effort you put in and the action you take. 
What I can promise is that if you follow the course, if you're consistent and get involved, you'll be talking with your dream clients, they'll know you exist and how you can help them. You'll naturally become the first choice when they need your services. You could get results in month one and you'll definitely gain valuable insights into your specific market that you can use across your business. You'll learn ways to improve your current marketing, the services you provide to your clients and to tweak and adapt future campaigns to make them even more successful. 
I'd like to show you how to build relationships with your dream clients so that you're the first person they go to when they need translation.